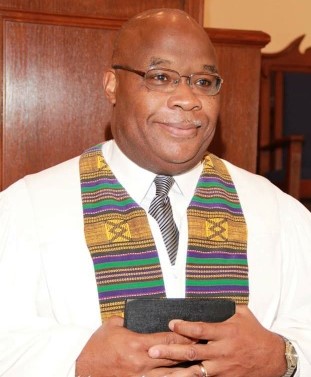 Pastor Stanley M. Jacobs, Sr.
DOES ANYONE CARE ABOUT HAITI?
The protests continue in the streets of Haiti. The protestors want the president of Haiti to step down because he is accused of corruption and the economy of the country is in shambles. More than forty people have been killed in the protests while gasoline, food, and drinking water are scarce. The schools have been closed for months so over two million children are at home. I have attempted to send some funds to Pastor Charlie to help him and his family and the orphan children he serves but the funds are stalled at the Western Union office; most businesses remain closed. The country is on the verge of collapse. Humanitarian efforts are hindered because the roads are blockaded with burning tires. This is a very dismal picture of a beautiful nation. The people are hungry and suffering while the nations around them seem to be just watching. Does anyone care about Haiti?
I know that the Christian Church cares and New Covenant in particular has sent Mission Teams to Haiti for a number of years. Bro. O.B. Samuel and I had to postpone our trip this month because it is simply too dangerous to travel there at this time. We would go anyway but we have our own families and the responsibility of a church family to consider as well. Other nations just don't seem to be anxious to do anything to help the people of Haiti.
Nations are the fifth divine institution that God established in the Book of Genesis to help suppress or hold down evil in the world. The five divine institutions are Individual Responsibility, Marriage, Family, Human Government and Nations. The other nations in the world are failing the nation of Haiti. Therefore, evil is flourishing in the little island nation just 800 miles south of Miami. Bad things happen when good people do nothing, but good things happen when good people stand up for what is right. I believe that the same can be said for Nations. Please pray for the people of Haiti.
Blessings to All,
Rev. Stanley M. Jacobs, Sr.
Church: (352) 622-7877
Fax: (352) 622-7548
Email: smaxj0510@aol.com

Personal

Married to Virginia
Father of two sons and two daughters
Grandfather of five grandsons and three granddaughters

Education
High School Diploma, Vanguard High School, Ocala, FL
Bachelor of Science, Livingston University, Livingston, AL
Master of Arts in Teaching, Livingston University, Livingston, AL

Certification in Educational Leadership, Stetson University, Deland, FL
School Principal Certification

Trinity Seminary and Bible College, Newburgh, IN, (Theological Coursework)
Billy Graham School of Evangelism, Asheville, NC
Certificate of Completion, American Association of Christian Counselors

Employment
1997-1999 Asst Superintendent, Marion County Public Schools, Ocala, FL

1996-1997 District Director, Marion County Public Schools, Ocala, FL

1995-1996 Director of Personnel, Marion County Public Schools, Ocala, FL

1993-1995 Principal, The Phoenix Center Middle/High School, Ocala,

1991-1993 Assistant Principal, Belleview-Santos Elementary School, Ocala, FL

1986-1991 Assistant Principal, North Marion Middle School, Ocala, FL

1984-1986 Teacher, North Marion Middle School, Ocala, FL

1982-1984 Teacher, Dunnellon Middle School, Ocala, FL

1981-1982 Teacher and Football Coach, Livingston High School, Livingston, AL

Church Experience
2005-2015 Instructor, United Theological Seminary and Bible College, Florida Center

2003-2013 Bible Expositor, Second Bethlehem Baptist Association, Ocala, FL

1999-Pres Pastor, New Covenant Missionary Baptist Church, Ocala, FL

1997-1999 Pastor, New Jerusalem Missionary Baptist Church, Ocala, FL

1995-1997 Associate Pastor, New St. John Missionary Baptist Church, Ocala, FL

1994-1999 President, United Congress of Christian Education, Ocala, FL

1983-1995 Pastor, Canaan Missionary Baptist Church, Flemington, FL

Awards and Community Work
Big Brothers Big Sisters Board of Directors

Arnette House Board of Directors

Take Stock In Children Board of Directors

Church Without Walls

Marion Juvenile Detention Center Advisory Board

Marion County Sheriff's Citizen Advisory Board

Marion County Sheriff Department Volunteer Chaplain

E.D.C. Technical Education Committee

United Way of Marion County Loaned Executive Program

Exemplary Service Award - Marion County Branch NAACP

Outstanding Young Men of America
Who's Who Among Students in American Colleges and Universities
NAACP Lifetime Membership Award
Frank G. Pinkston Humanitarian Award