NEW COVENANT MISSIONARY BAPTIST CHURCH, INC.
606 SW Broadway
Ocala, FL 34475
"The Church With An Open Door"
New Covenant is livestreaming the weekly 10:00 am worship service. Click on the link below to view.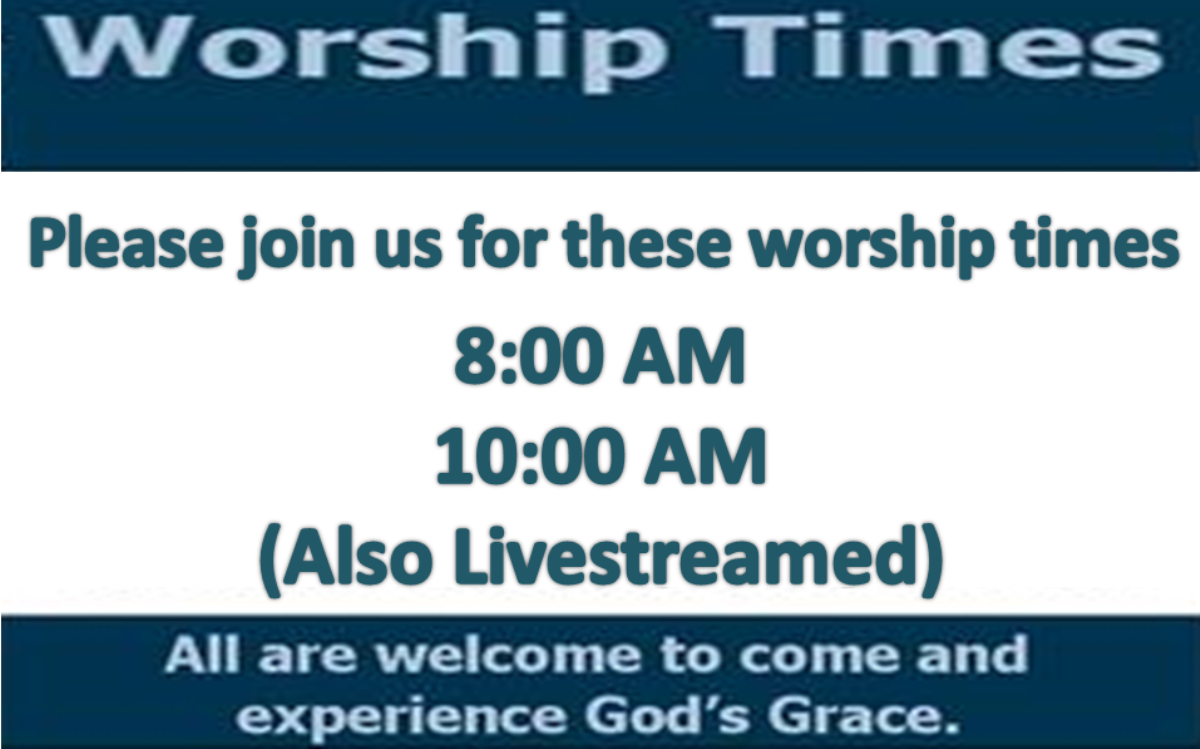 New Covenant Missionary Baptist Church, Inc. is a Bible-teaching church whose doors are always open to welcome you with Christ's love and genuine warmth. Our membership is approximately 550 and still growing.
Bible Study is currently being posted on Facebook.
We hope that you will worship with us.
New Covenant Missionary Baptist Church was organized in the fall of 1899 at a regular monthly conference at Mount Moriah Baptist Church. The church was organized and first edifice was started under the leadership of Rev. Bachelor and some of the members that included Henry Chandler and family, Sallie Goins and daughter, Aquilla Scott, Shed Phillips, Alice Johnson, C.J. Johnson, Jack Lambright and family, Pasty Morgan and family, Patsy Sims and family, Lula Anderson and husband, Mother Graham, Geraldine Davis, the Agent family and Duhart Murray.
Under the pastorate of Rev. A.E. Crumady, the chapel was built in the 1940's.
With the pastoral leadership of Rev. Dr. O. Van Pinkston, who served for 49 years (1949-1999), another edifice and an educational building including day care for the children's preschool and Vacation Bible School were built. The church's organizational structure was changed with departmentalization. In April 1954, Covenant was the host for the 74th Annual Session of the General Baptist State Convention of Florida, Inc.
Dr. Pinkston served in our District and State Congress Conventions as well as our National Congress and Conventions. He served the Second Bethlehem Baptist Association as Moderator for 32 years and was Moderator Emeritus and was an excellent Bible Study teacher and Pastor/Teacher.
During the 1960's Covenant was a "beacon of light" and headquarters in the fight against racism and injustice shown against our people. These efforts produced many leaders who blazed the way and the people responded in mass numbers. Rev. Frank George Pinkston (son of Rev. Pinkston) was a very brave and victorious leader during this time. Covenant became active in all related organizations: District, State, and National Congresses and conventions and we still continue as active participants.
Rev. Stanley M. Jacobs, Sr. was called to serve as pastor of Covenant Missionary Baptist Church in July 1999. Under Pastor Jacobs' leadership, the current church edifice was completed in May 2002 and the congregation has grown to nearly 600. Pastor Jacobs' ministry has also given birth to the New Covenant Faith-based Community Development Corporation that is actively involved in providing affordable housing in our community. Renovations were completed in 2020 which expanded the seating capacity in our sanctuary and remodeled fellowship hall.
Covenant has come through many trials, hardships and stormy weather, but it stands today as a monument of FAITH shown by these patriarchs who went forward trusting God. We have been instrumental in helping to mold the lives of many young men and women. Many have become leaders in various fields and organizations. With God's blessings, all things are possible.




The focus of New Covenant Missionary Baptist Church is to transform our community by seeking the salvation of all people through
Missions,
Evangelism, and
Christian Education.
CONTACT US
---
Please feel free to contact us, make a comment /request or send an encouraging word. Just email at the address below or call us directly. Our office hours are Monday-Friday, 9:00 a.m. - 4:00 p.m.; however, you may leave a message after hours and we will contact you as soon as possible.
New Covenant Missionary Baptist Church
606 SW Broadway
Ocala, FL 34475
US
Phone: (352) 622-7877
Fax: (352) 622-7548
E-mail: smaxwellj@icloud.com